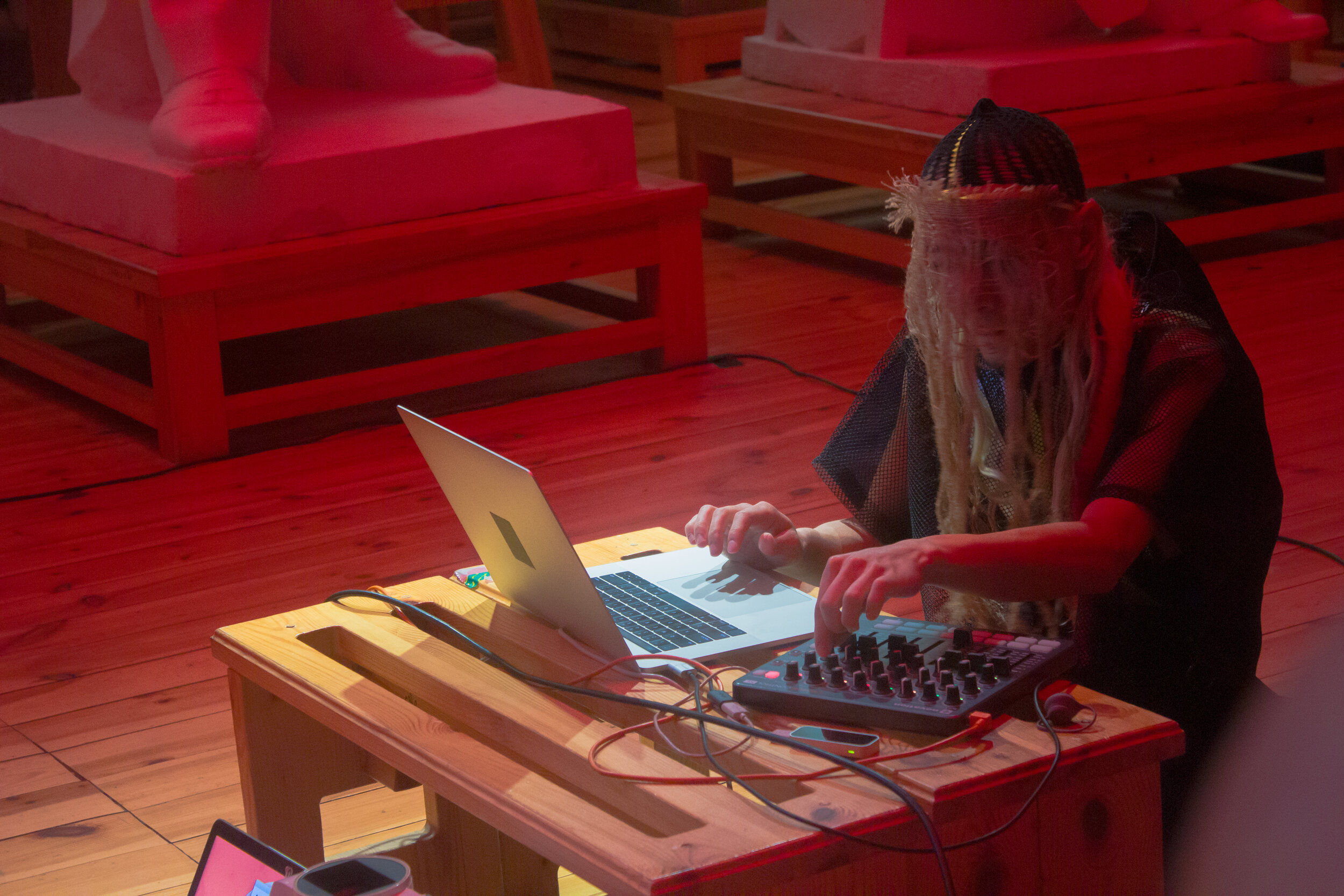 spåceship eårth___
---
collective performance directed by the îxses collective led by oxi peng
commissioned and premiered at Performensk Festival on Sep. 17th, 2019, Minsk, Belarus.
role: text


Spåceship eårth ___ (2019) attempts to create a speculative fictional situation where the participants are given the last three-hour-earthling-time. With its doubts in the conventional humanism situated in its pre-made apocalypse, the performance concerns the question of "what does the earth's end have to do with the 'end of the world'" in relationship with the current anthropocene. Spaceship earth will be based on a textual-sound collage with dreamlike embodiments of actions and objects created by the îxses collective.


More details can be found here.



---
The Sound is the Scenery
---
directed by Rona Geffen
residency, research and shows at the 4DSound, Spatial Sound Institute in Budapest, 2017
collaborators: Alessandra Leone (visual, light) and Claire Aoi (mathematics, coding)

The Sound Is The Scenery is a geometrical spatial sonic composition grounded in sound healing practice, and combining cultural practices and geometrical archetypes. TSITS composition is meticulously tailored for the immersive sonic abilities of the acclaimed 4DSOUND, placing people within eight evolving scenes of 3D geometrical structures of sound and light.

TSITS shall be understood as part of a broader research agenda, encompassing research and neuroscience experiments around geometrical & spatial sound perception.


More details can be found here.




The fine-tuned Universe.
"The laws of science, as we know them at present, contain many fundamental numbers, like the size of the electric charge of the electron and the ratio of the masses of the proton and the electron. ... The remarkable fact is that the values of these numbers seem to have been very finely adjusted to make possible the development of life." Stephen Hawking